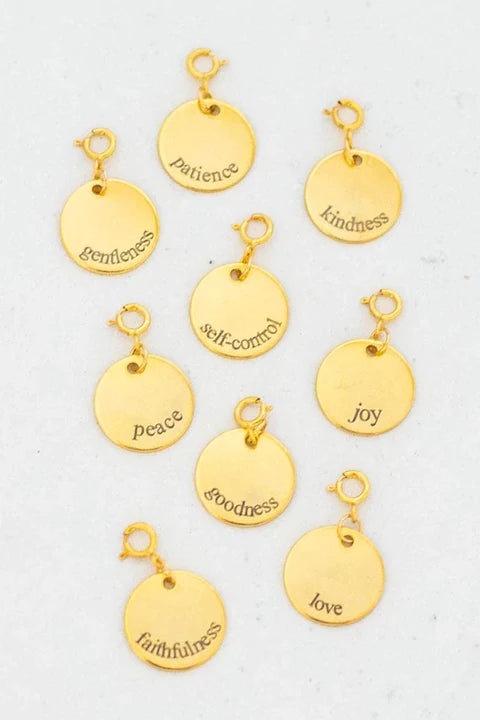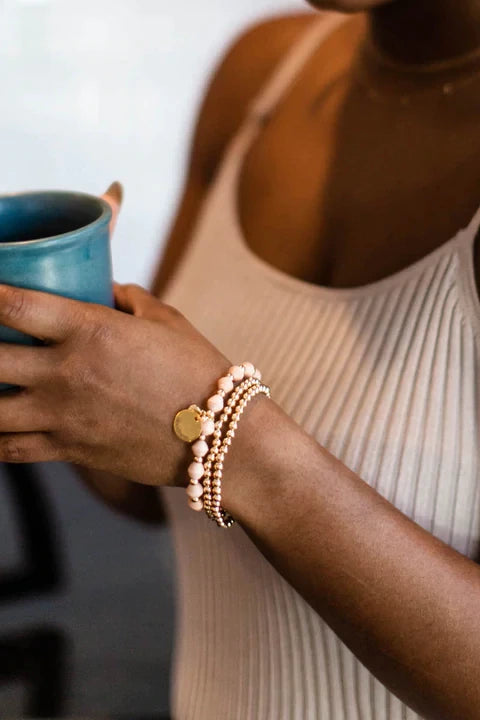 Fruits of the Spirit Bracelet ...
$8.00
DESCRIPTION: Customize your Spirit Bracelet, or any bracelet with a Charm! Each charm is a visual reminder of character traits we can develop along our journey. The charms represent the Fruits of the Spirit from Galatians 5:22-23. PRODUCT DETAILS: 24k gold plated brass charm. Care: Each paper bead is coated with a non-toxic varnish to make it more durable, but because they are made of paper, please do not wear your jewelry in water. IMPACT: Every piece is handmade by Dreamer & Co artisans in the Horn of Africa. Thanks to your purchases these women are able to buy food, clothing, water, and save up for home repairs and more. 
The Birthstone Beads
$1.50
Description Your Impact Product Details Beautifully handmade paper beads for each color of the month!  Customize your Paper Clip Chain Necklace or any charm necklace with a unique spin on "Birthstone" beads! Dreamer and Co. is a social impact jewelry business created to empower women to flourish through job creation, training, and economic opportunity. They work in the Horn of Africa strive to address to the rampant unemployment and poverty. Handmade paper beads
Gold Necklace Extender
$15.00
Description Your Impact Product Details Gold 2" chain extender. Made with love ♥ This Gold necklace extender is made by artisans with Able an ethical fashion brand that employs and empowers women as a solution to end poverty. They are deeply devoted to quality – both in the products we make and the quality of life they aim to provide. They invest in, train, and educate women so they can earn a living, break the cycle of poverty, and thrive. 2" Necklace Extender. Gold filled.
Customer Satisfaction
We confident in our products and our mission - guarantee you will too!
Fast Shipping
All orders will ship within 5 business days.
Free Returns
If by some crazy chance your item isn't perfect - returns are on us!
Serious Impact
We're a 501(c)3 - so that we can invest all of our profits back into our partners!