Beautiful Gift Cards
Title
$15.00
$20.00
$25.00
$50.00
$75.00
$100.00
$150.00
$200.00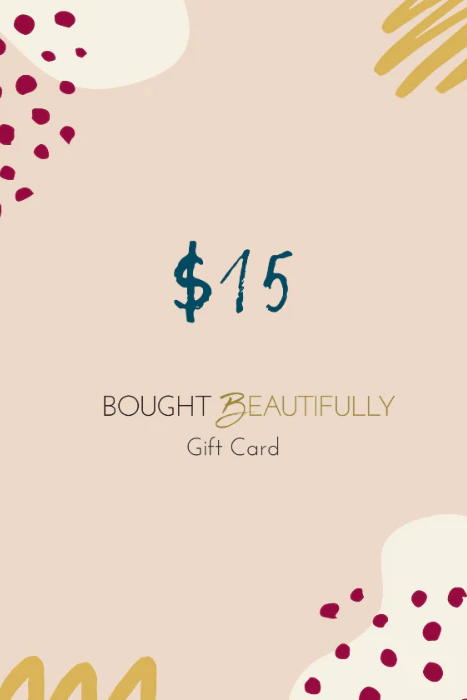 Wrapped in Faith Bracelet (Silver)
Sent as a gift and my friend loved it!!
Gift card
I purchased an e-gift card as a holiday gift. I received the gift card very quickly & was able to forward to the recipient. Website navigation & check out was easy. I've not had my inbox spammed with a bunch of junk emails after the purchase… I'm VERY thankful for that.
Great Gift
I love receiving BB Gift Cards! Every purchase truly creates life changing opportunities, so that is why I love shopping at Bought Beautifully.
Customer Satisfaction
We confident in our products and our mission - guarantee you will too!
Fast Shipping
All orders will ship within 5 business days.
Free Returns
If by some crazy chance your item isn't perfect - returns are on us!
Serious Impact
We're a 501(c)3 - so that we can invest all of our profits back into our partners!