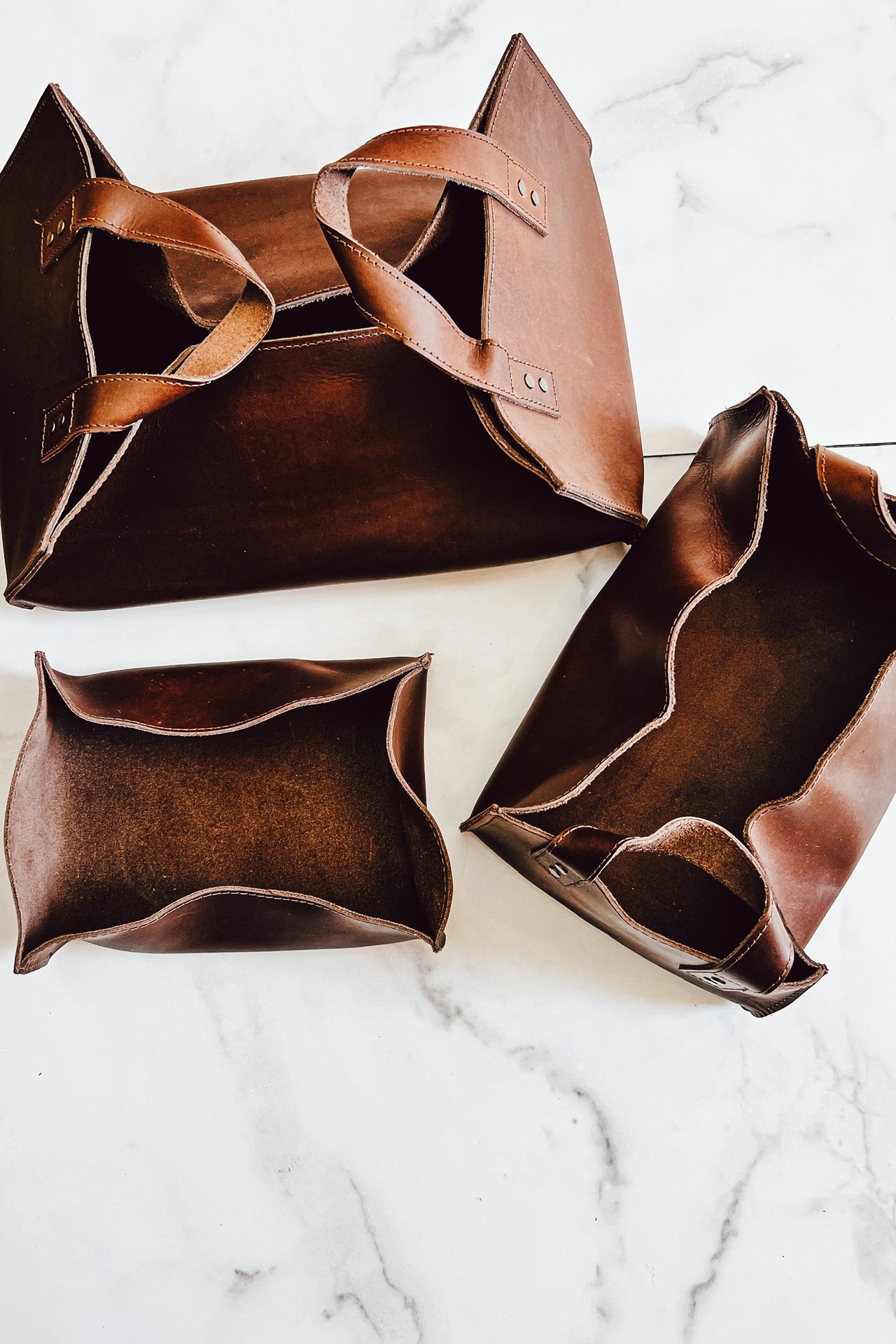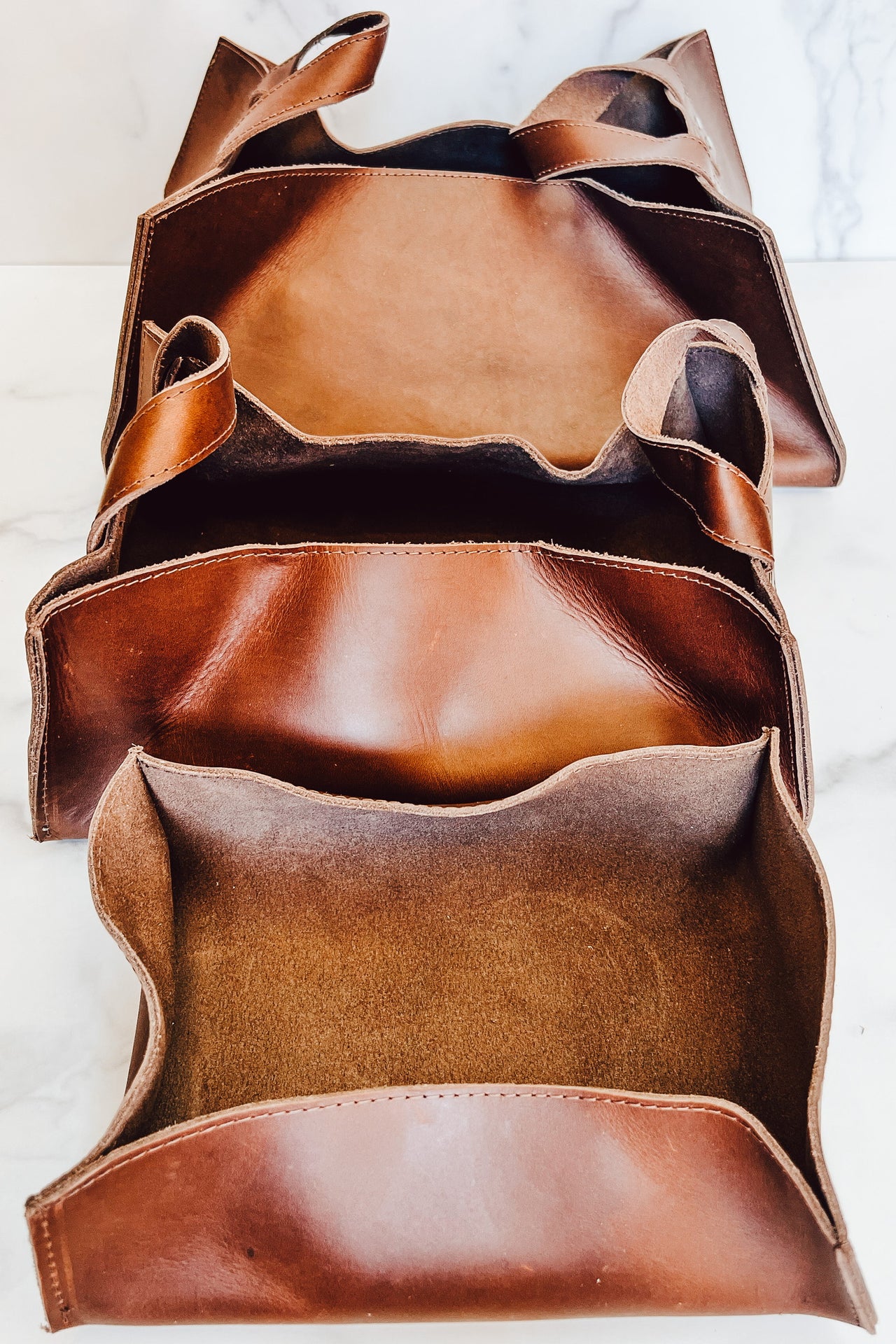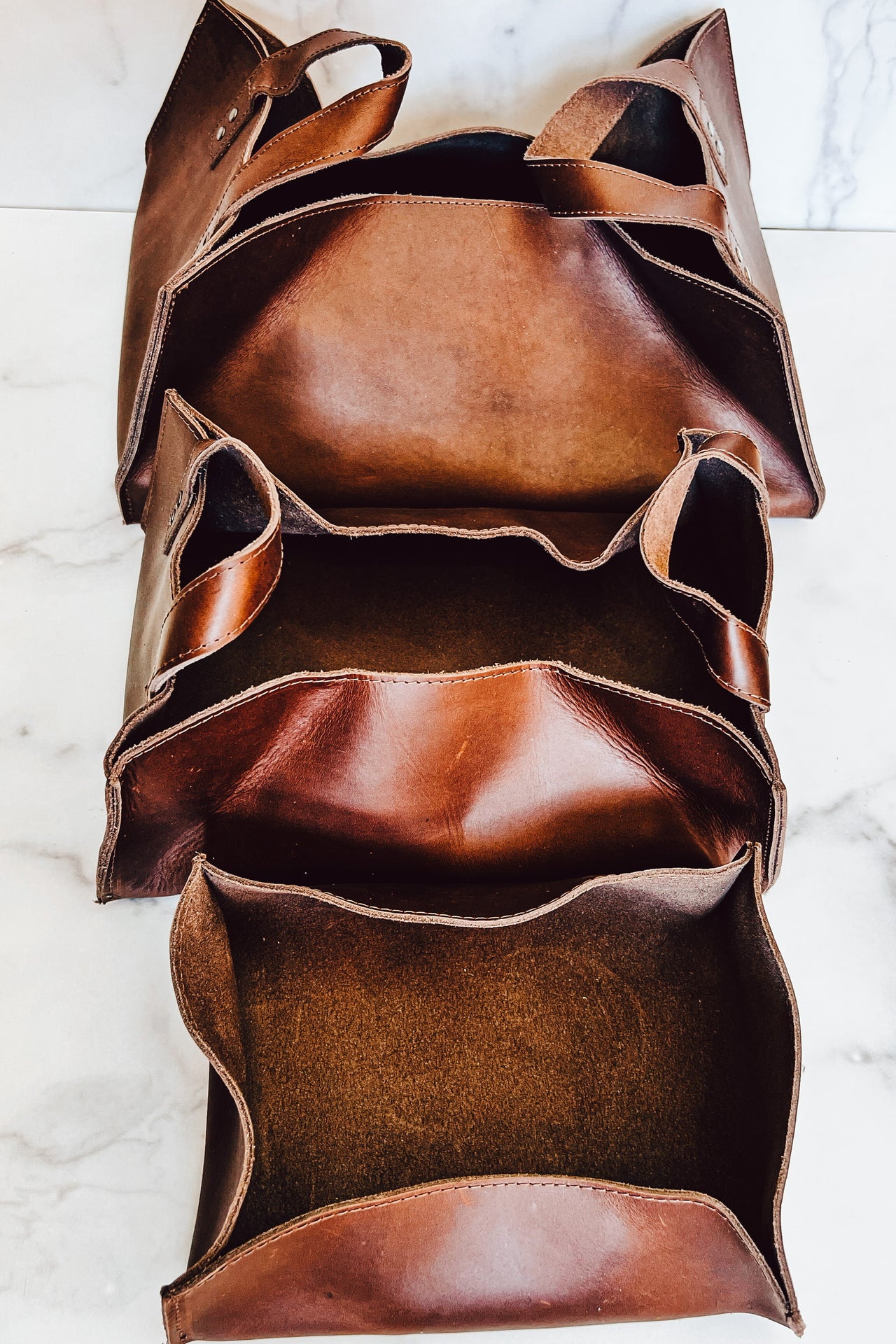 ABSOLUTELY PERFECT for Travel & Home
When I saw these Leather Storage Bins at your store I was so excited. I was always trying to find something that worked well for keeping hotel rooms tidy with all the items I end up scattering around when traveling. ABSOLUTELY PERFECT. I'm even finding a use for them in my home for double duty. I've never seen anything like these so I didn't hesitate to purchase.
Customer Satisfaction
We confident in our products and our mission - guarantee you will too!
Fast Shipping
All orders will ship within 5 business days.
Free Returns
If by some crazy chance your item isn't perfect - returns are on us!
Serious Impact
We're a 501(c)3 - so that we can invest all of our profits back into our partners!