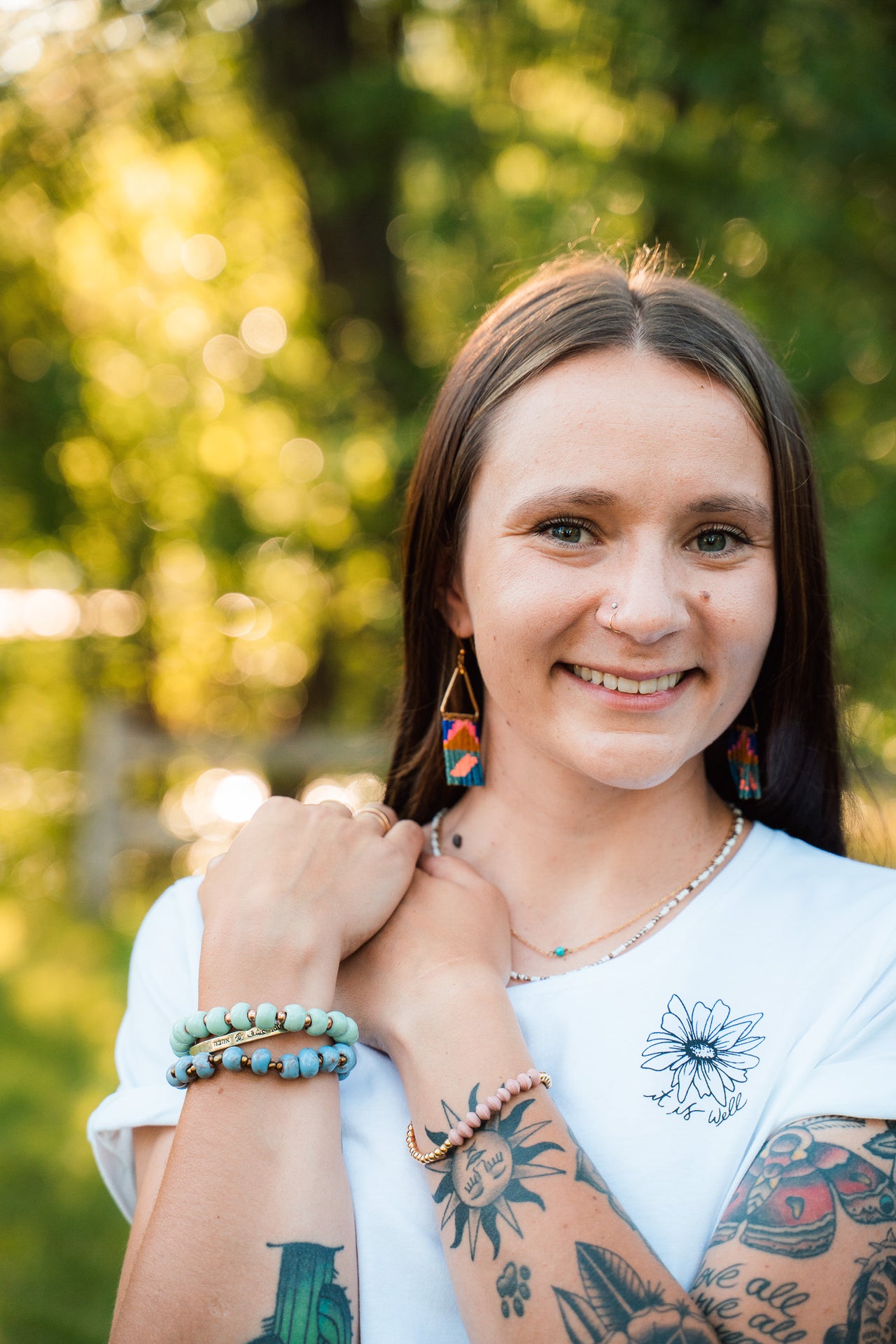 Beautiful
These are as beautiful as pictured!
Gorgeous 💜
I've gotten so many compliments. I also love what this company does and have been telling every about it! And the best customer service! I had ordered a card that was forgotten in my shipment. Not only did they send me the missing card, but added a sweet note with a complimentary chocolate bar! Way to WOW me🙌🙌🙌
Beautiful!
I love these earrings, but rarely wear earrings myself. So I bought them as a "just because" gift for a dear friend. Now I get to enjoy them across the table over coffee! :)
These are the prettiest earrings! Lighter weight and add a pop to your outfit. The best part is they're part of a very special collection—Through It All.
Customer Satisfaction
We confident in our products and our mission - guarantee you will too!
Fast Shipping
All orders will ship within 5 business days.
Free Returns
If by some crazy chance your item isn't perfect - returns are on us!
Serious Impact
We're a 501(c)3 - so that we can invest all of our profits back into our partners!