Hummingbird Earrings
Pattern
Turquoise
Blue
Pink
Multi Colored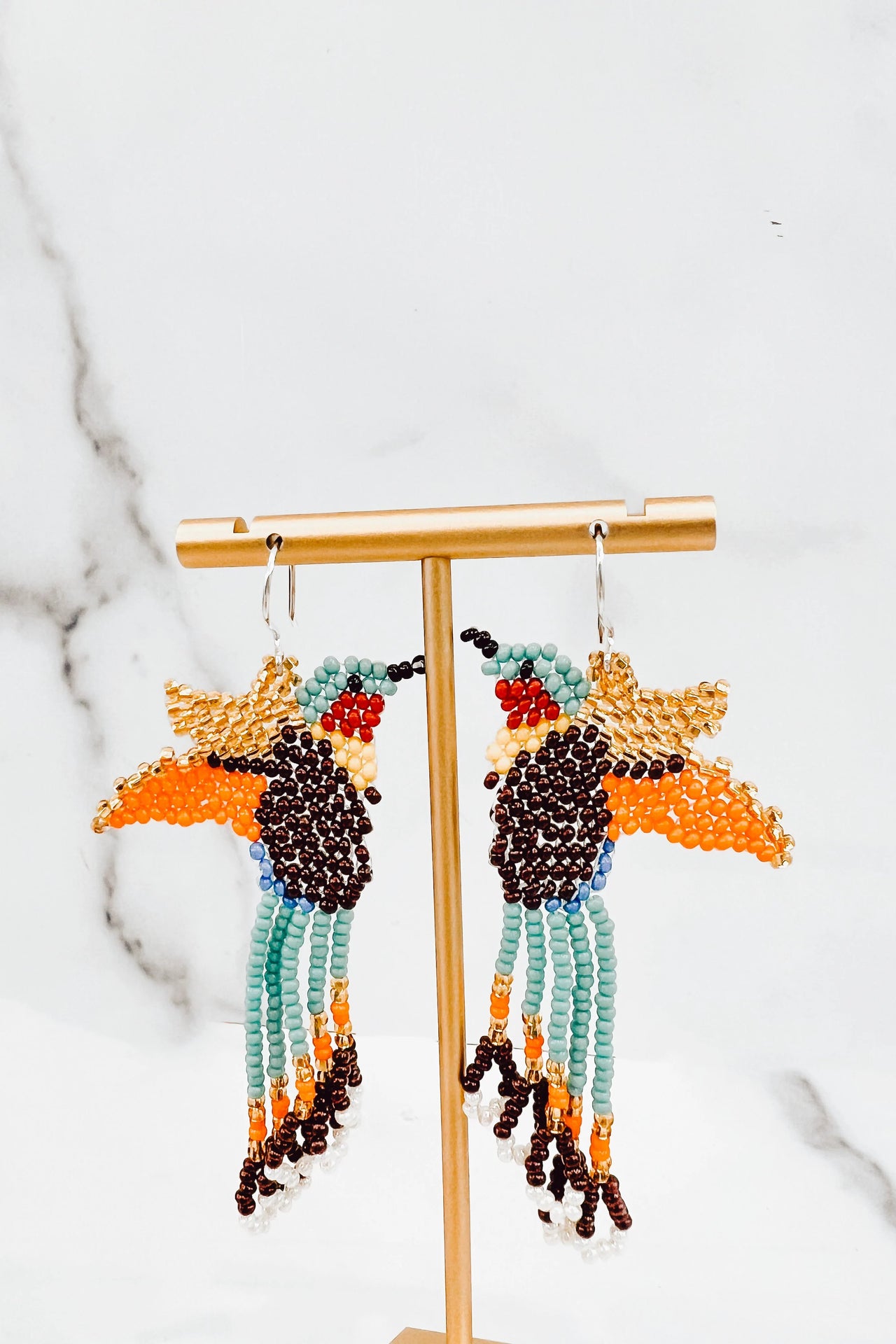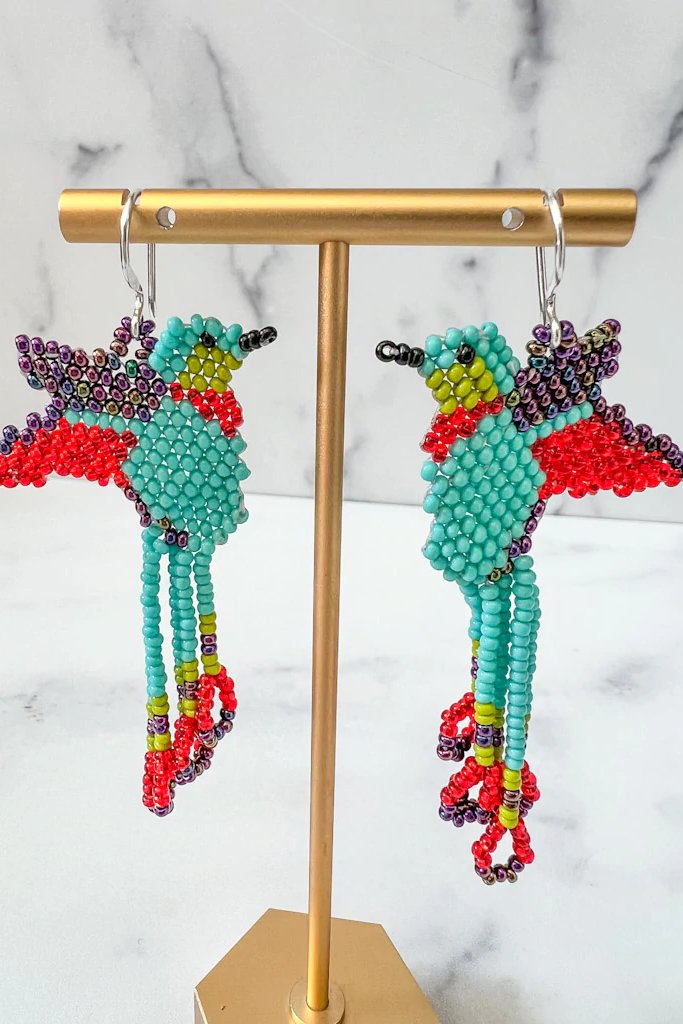 A work of art!
I can honestly say the picture doesn't do them justice. These earrings are absolutely stunning and make you feel like spring time when you wear them.
Pefect!
The Hummingbird Earrings are vibrant and lightweight. They dangle beautifully, showing off the handiwork of all those beads. Best of all, they are the perfect length.
Beautiful!
Even more stunning in person, I love them!
Customer Satisfaction
We confident in our products and our mission - guarantee you will too!
Fast Shipping
All orders will ship within 5 business days.
Free Returns
If by some crazy chance your item isn't perfect - returns are on us!
Serious Impact
We're a 501(c)3 - so that we can invest all of our profits back into our partners!